Straight to the Vein - Hide and Drink by Savage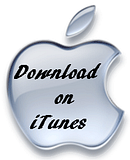 A Straight to the Vein podcast will focus on a specific fic, and we won't be afraid to talk about any aspect of it – including spoilers. These will be stand-alone episodes, so you only have to listen to ones about fics you're interested in. In the regular show, we don't let each other go on about any one fic for too long – there will be no such rule here!

For our first installment of SttV, we discuss Hide and Drink by Savage. This fic is totally pwn'ng Althea and Kari. Our guest pimp is Candace/Wordslinger
Hide and Drink by Savage
Bella's blood was just too tempting to be ignored. While Edward drags her around the world, barely keeping a step ahead of his frantic family, Bella battles the monster for possession of the gentler vampire inside her captor. EPOV. Rated M-violence/sex
Links
ff.net
twilighted
twilighted thread
Savages' blog
Savage Interview on SYTYCW
Savage Interview on Robsten Love
Leave us a comment and let us know what you think of this new feature!
Labels: hide and drink, straight to the vein